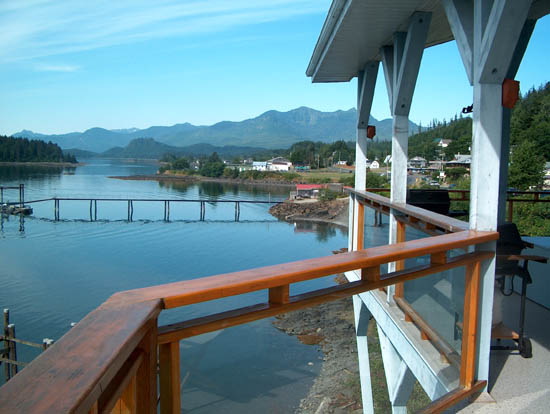 Phone: 604-616-7091
Absence Of Time House
3808 Ocean View Drive, Queen Charlotte City, BC V0T 1S0

Abundant Abode
Queen Charlotte City, BC V0T 1S0
Abalone Shell House and Abalone Eye House
3804 Ocean View Drive, Queen Charlotte City, BC V0T 1S0
For Suite inquiries, please complete the form below and we'll get back to you shortly. Feel free to book online via Airbnb
---
Abalone Eyes is the sweet suite with never the same sky twice - be there fair winds or storm clouds this oceanfront refuge provides the space where you may write your poem or dream your big fish as you watch the sky speak in its colours - by the edge -from a place with all the comforts of home
Call us for more on 604 616 7091
learn more »
Brand new, beautiful waterfront versatile studio unit overlooking Skidegate inlet. This modern home has a fully equipped kitchen including dishwasher. The unit comes with a washer and dryer, wifi connection, there are two queen Murphy beds plus a day bed sofa. The space is compact but highly functional, with a wrap around deck on the ocean's edge with bbq . The perfect get away for singles - couples - or families
learn more »
Three Bedroom Suite
A fabulous home is situated at the heart of Queen Charlotte City, a friendly small town on Haida Gwaii. Restaurants and shopping are located nearby; a short walk from the front door.
learn more »
Three Bedroom Suite
Beautiful accommodations with all the necessities of home.
One Bedroom Suite
Perfect for fishing, adventure seeking or as a quiet "get away".
learn more »